Test Drive: 2022 Honda Civic Sport Touring | The Daily Drive | Consumer Guide® The Daily Drive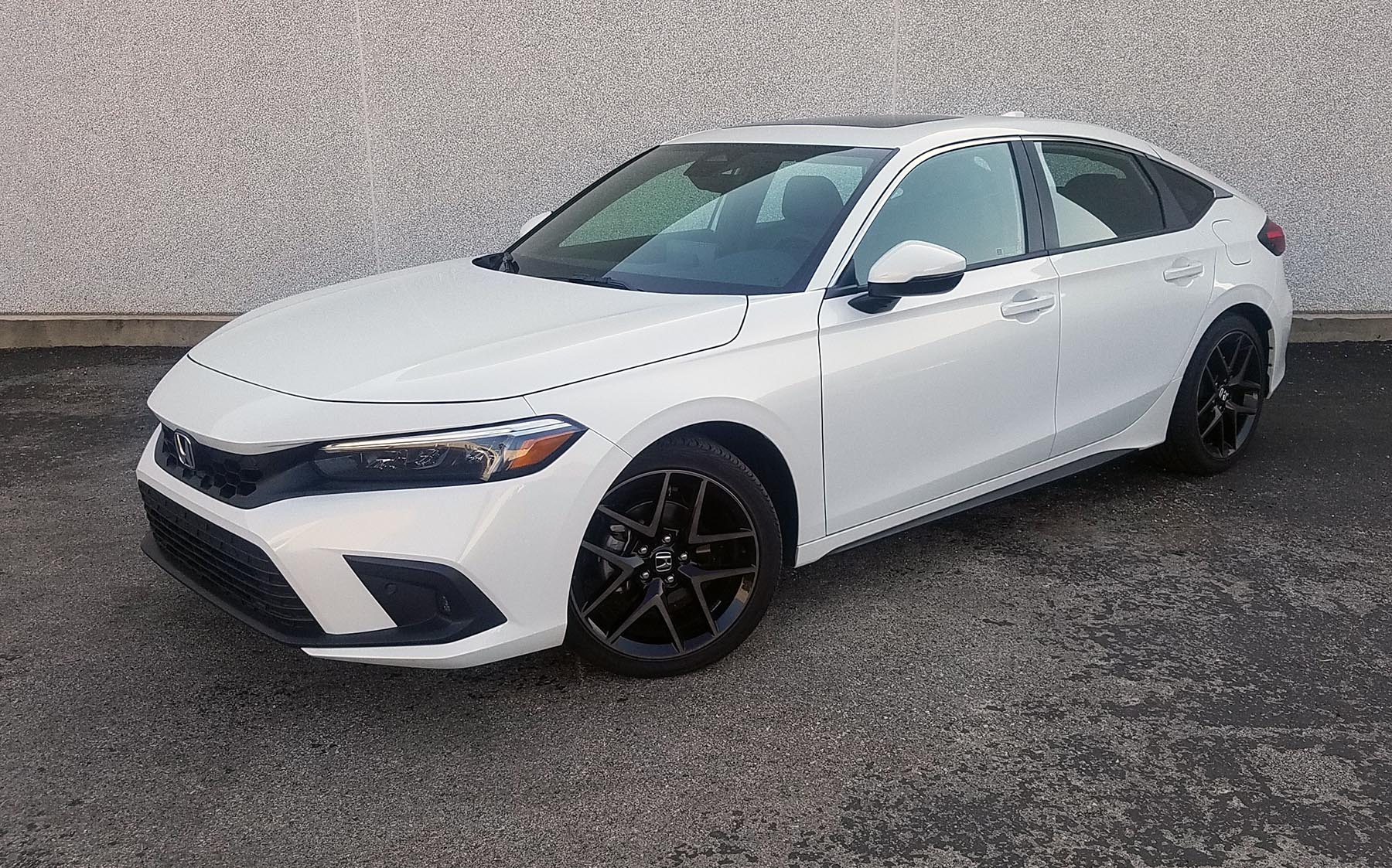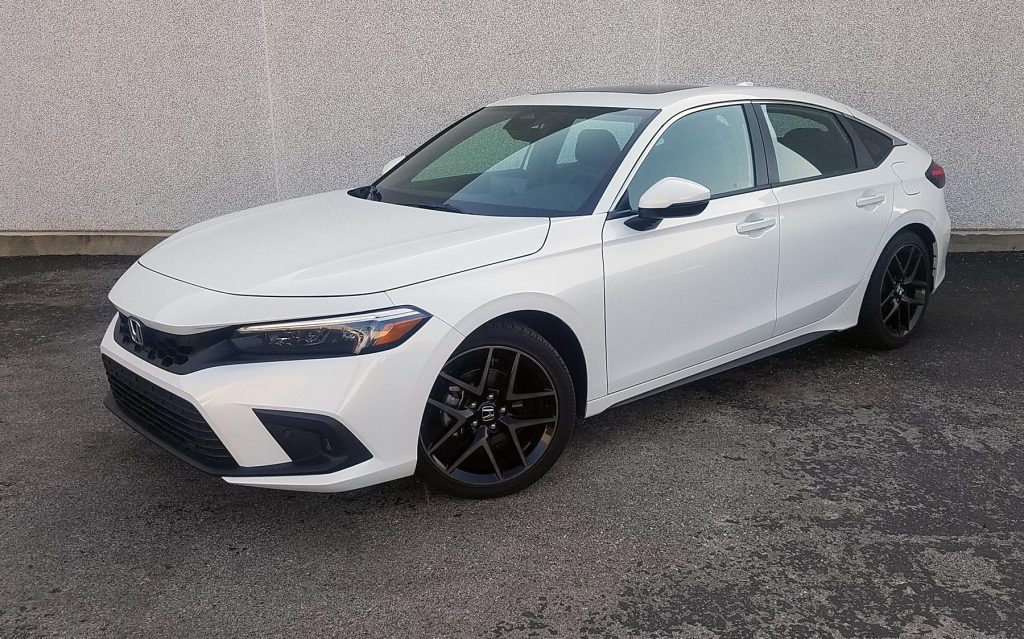 The not so good: More cabin noise than other vehicles in class, limited manual-transmission availability
The Honda Civic is redesigned for 2022, with fresh styling, new safety features, and updated tech options. This front-wheel-drive compact car is offered as a 2-door hatchback in LX, Sport, EX-L, and Sport Touring models, and as a 4-door sedan in LX, Sport, EX, Touring, and sporty Si versions. The high-performance Type R is slated to return in the near future.
Engines are updated versions of the outgoing Civic's 4-cylinders: LX and Sport models have a 158-horsepower 2.0-liter; EX/EX-L and Touring/Sport Touring Civics have a 180-horsepower turbocharged 1.5-liter. The Si gets a 200-hp version of the turbo 1.5 engine paired with a mandatory 6-speed manual transmission. Hatchbacks are available with a 6-speed manual or a CVT automatic; non-Si sedans are available only with the CVT.
Test Drive Gallery: 2022 Mazda 3 2.5 Turbo Sedan
Passenger space is nearly identical to the outgoing Civic, though there are several newly available features, including a fully digital configurable instrument display, larger color touchscreens, wireless Apple CarPlay/Android Auto connectivity, and wireless device charging.
Test Drive: 2022 Audi A3 Premium Plus
New safety features include rear-seat side airbags, Traffic Jam Assist, a blind-spot monitor in place of the previous blind-spot camera, and a revised front collision-warning system designed to recognize hazards and road features more quickly and accurately.
Test Drive Gallery: 2022 Toyota Corolla SE Nightshade
Consumer Guide's test Sport Touring may hold the sweet spot in the Civic lineup, balancing sporty character with extra utility and pleasant long-drive comfort. We're impressed by the roominess of the cabin, the generally simple-to-use controls, and our observed fuel economy. Our sole complaint: cabin noise–especially at highway speed–is higher than that in most of other vehicles in this class.
Test Drive: 2022 Honda Civic Touring Sedan
Honda has chosen to take a conservative, understated route with the new-generation Civic's exterior styling, which may be a good or bad thing depending on your tastes. Regardless, the Civic has always been a must-see in its class, and Honda's latest version of this evergreen nameplate will likely keep it there for years to come.
Click below for enlarged images.